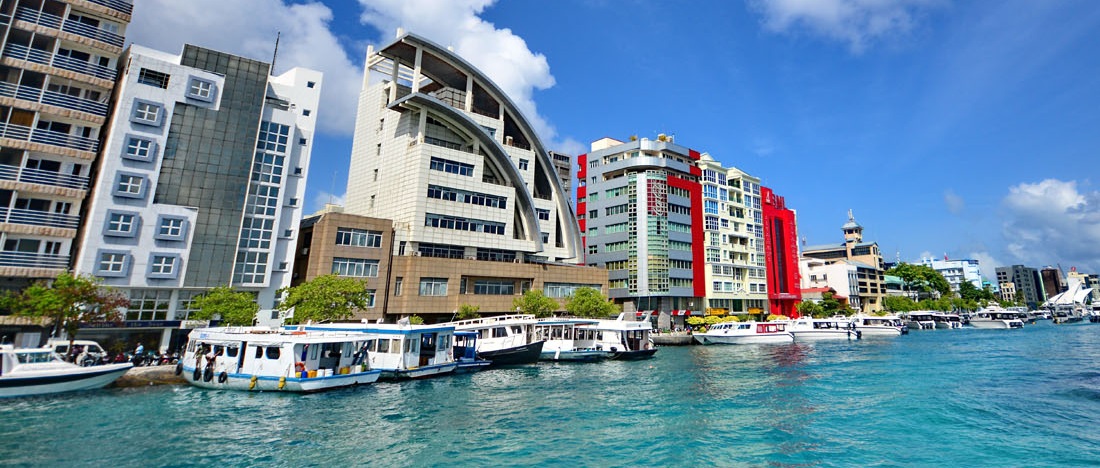 The hotels in the Malé city are termed as the 'city hotels' in Maldives as the capital Malé is the commercial centre of the country and the busiest and the most metropolitan site of the archipelago.
With an area of just over 1.77 square kilometres, it is home to over 100,000 people and is by some measures the world's densest city. It is notable mainly for its stark contrast to the laidback pace of island life elsewhere in the country and for being the engine driving the Maldives' economy and the forum for the country's political spirit.
It does also have a distinctive character of its own, with busy narrow streets, colorful residences and the location of many important historical and religious landmarks. It may be interesting to stop a little longer and soak in the atmosphere if you have got time on your hands.
Many visitors to the Malé city are to spend a night out of necessity, as transfers to far flung resorts are mostly available during the day time, thereby making it a location of stopover to or from their holiday resort.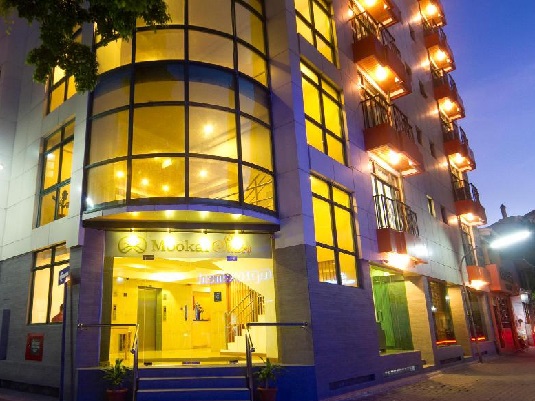 The hotels are mostly located in conveniently accessed locations in the Malé city and provide good accommodation options. City hotels too are now of a range from basic to deluxe accommodation, and if you are staying in Malé for more than one night, we recommend one of the splurge options for such longer stays. Some city hotels are also able to host corporate and MICE events.
If you prefer a more relaxed surrounding for your stop over, consider Hulhule Island Hotel - the Airport Hotel or one of the many smaller hotels in Hulhumale Island which is adjoining the Male International Airport. You can also engage in various activities such as snorkeling and windsurfing at ease at Hulhumale and it has a surprisingly attractive beach for a reclaimed island.
Browse through our portfolio of the Malé city hotels to find the perfect accommodation for your city stay.