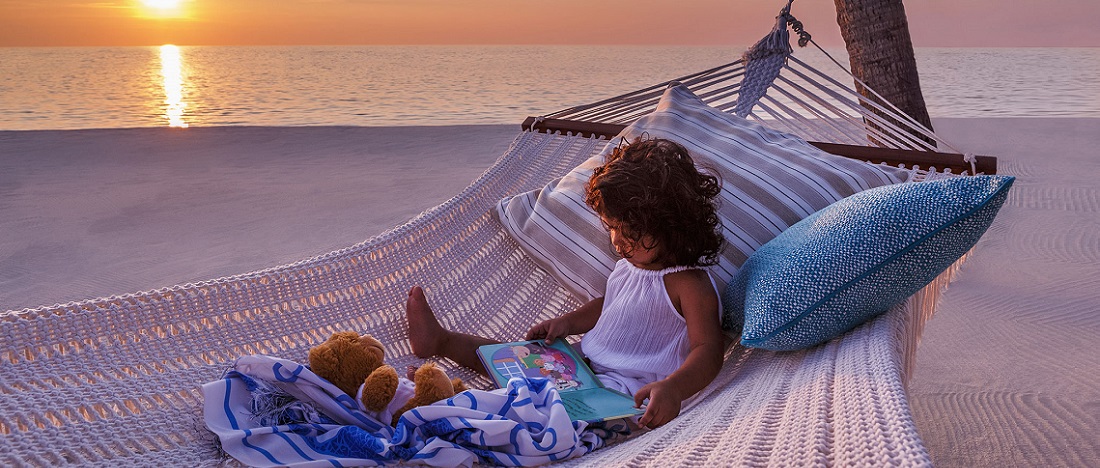 Maldives, a country that attracts so many honeymooners and divers is a destination hard to resist, even if you are traveling with a family.
Maldives is becoming more and more popular for families, even those with babies and toddlers wanting island-living at its best, year-round sunshine, warm water, watersports, top dive sites and a safe environment.
Many Maldives resorts now cater to families offering fantastic multi-bedroom villas that are located both on the beach and over water. Some of the resorts offer special children's facilities though not to a large extent.
Always choose hotels that provide kids' clubs and kids' meal menus. The age limits for these clubs are usually 2 to 12 years with minor differences depending on the resort.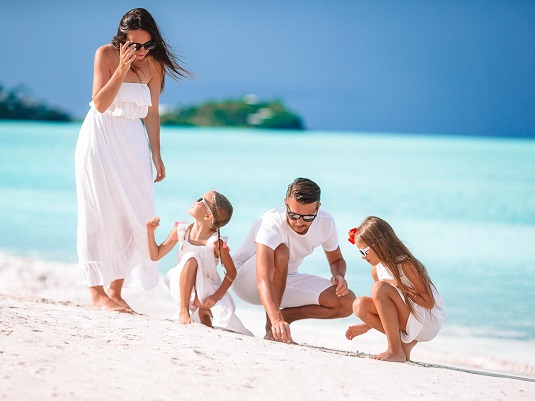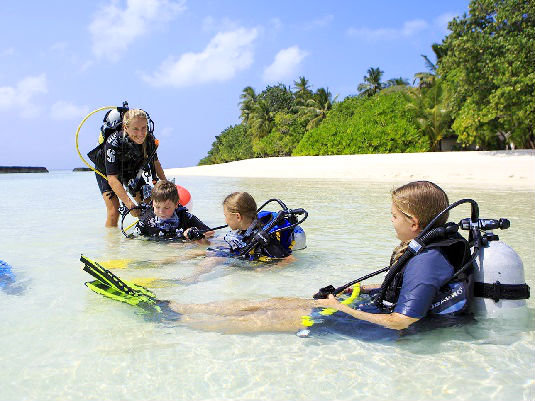 Things to bear in mind when booking your holiday, especially with babies and toddlers are booking direct flights, keeping transfer times to a minimum which also means a resort near the capital for any event you would need a hospital, checking if there is on-island doctor, kids club and kids swimming pool. Water villas are obviously not the best choice if you have a baby or very young children.
The best time for family vacations in the Maldives is in the summer. Your kids will be on a school break and the resorts will be offering low-season prices.
We have handpicked and listed here some of the best family-friendly islands offering barefoot luxury, time out for adults and plenty of fun for children.