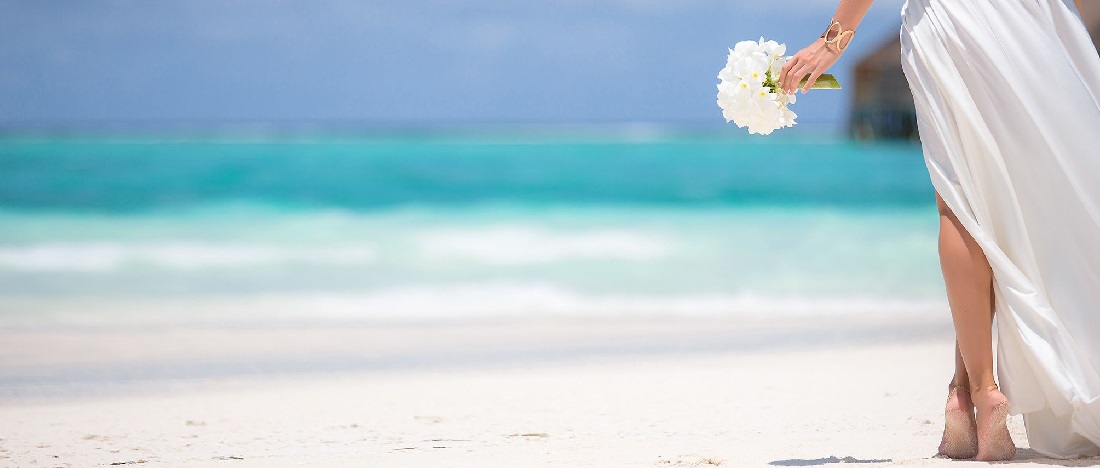 Weddings
White sandy beaches, crystal clear blue ocean, colourful reefs, and splendid weather; it's no wonder why many people consider having a Maldives wedding. It truly is a barefoot paradise that offers plenty of options for the perfect destination wedding. From sunset cruise weddings to exchanging vows right on the beach, there is no doubt that a wedding in the Maldives will be unforgettable. Here are a few things that you should know before you save up for the big day.
A wedding in the Maldives between two foreign nationals is not legally binding. Even though the day is very much real, complete with a ceremony and the perfect beach wedding dress, it will not be recognized as legal when you get home. Most people who get married in the Maldives have a legal wedding at home, and the beautiful ceremony in the Maldives. This is the only way to have a Maldives wedding, but it doesn't make it any less fantastic.
Exchanging vows, rings, and loving glances will all happen at a Maldives wedding, but there are also other things to consider when thinking about your wedding ceremony. Like whether or not you want to add any Maldivian culture into it.
In the Maldives, a traditional wedding ceremony includes a Bodu Beru (drums) procession. This is a procession of around 20 drummers that play Bodu Beru dressed in traditional clothing, leading the happy couple down the aisle and to their wedding ceremony. It is topped off by having a local gazi (judge) preside over the ceremony.
Couples can also, of course, have a western wedding and skip all of the Maldives cultural aspects. Still, many Maldives resorts that offer wedding packages due include the bodu beru drummers, as it is a great way to remind both the couple and their wedding guests that it is, after all, a destination wedding.
Surfing
A holiday among the exotic waves, variety of reef breaks, relaxing glass walls, powerful hollow tubes – Maldives is a perfect surfing location. The Maldives, today has become one of the world's best spots for a surfing vacation offering not only exotic waves but the quality aspect and the safety required as well.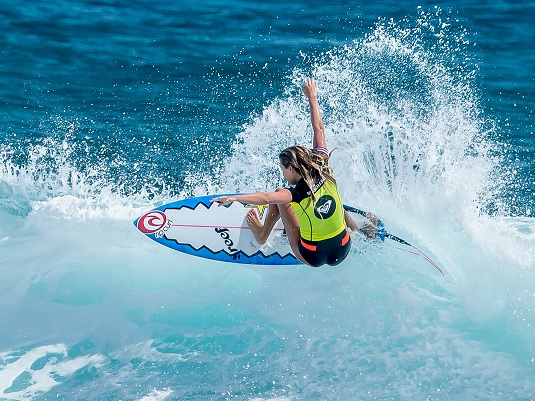 The Maldives has 3 major surfing zones spanning a region of over 300 nautical miles from Latitude 4°N down to the Equator.
MALÉ ATOLLS (Season: March - October)
The North Malé Atoll contains well-known breaks such as Lohis, Cokes, Chickens, Sultans, Jailbreaks, Honkys and Ninjas, and breaks best from March to mid-October during the Southwest Monsoon, with June - August being the peak season.
The North Malé Atolls offer a mix of rights and lefts featuring some long point breaks as well as some hollower reefs. The North Malé breaks can be accessed from the Resort or a charter boat. The South Malé Atoll is only a 2 hour boat trip from North Malé atoll breaks (out of range for resort based dhonis but easily accessible with a charter boat) and has several great set-ups that on large swells will be about 2 feet smaller than North Malé breaks but with less crowd factor.
CENTRAL ATOLLS (Season: May - August)
The Central Atolls lie between the Malé Atolls and the outer Atolls and contain more than a dozen virtually unknown virgin waves with no crowd factor at all.
OUTER ATOLLS (Season: Late February – April and late August - October)
The Outer Atolls of Gaafu Dhaalu and Seenu are the southernmost atolls in the Maldives. This area has a different season than the Malé and Central Atolls due to the more southwest facing orientation of the passes here, and breaks best on the Northeast monsoon which occurs between August and April.