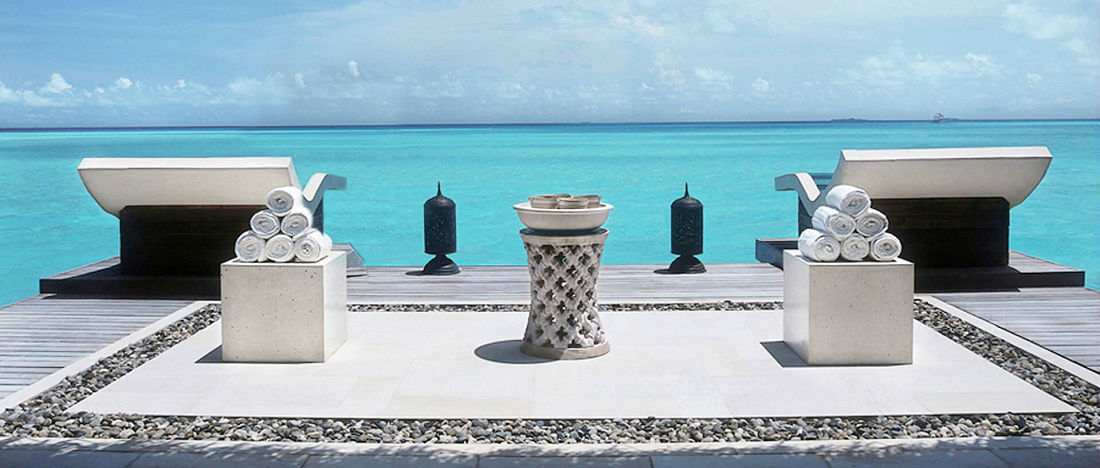 If you are looking for some exclusive wellness, spa, yoga and massage packages, you have come to the right place. With its calm and pristine settings, every Maldivian resort provides a natural spa setting where you can relax, unwind and rejuvenate yourself.
With stunning scenery and world-class spa facilities, award-winning ultimate Maldivian luxury wellness spa holidays are the epitome of paradise. Feel your stress washed away with the selection of treatments available, including holistic massages and detoxifying body wraps.
All wellness options we recommend for you leverage age old traditional healing methods passed on from one generation to another.
Indulge in a Maldivian virgin coconut oil massage to hydrate and refresh your body, treat your body to a special 'gandhakolhi' leaf wrap to detoxify your skin, cure minor body aches or enjoy a relaxing traditional sand massage to heal muscle and joint pains or practice ancient 'yoga asanas' to restore physical and mental equilibrium – there are numerous options to choose from and depending on your needs.
Improve your lifestyle with Maldives spa holidays as a 24 hour health care experience. You can enjoy world-class wellness services in reputed, idyllic and comfortable spas, massage parlors and yoga centers in Maldives and revitalize your body and mind with exotic treatments and world class expertise.
We feature here the Maldives resorts specialized in wellness packages to soothe your senses, relax your body and heal a variety of physical aches and troubles.