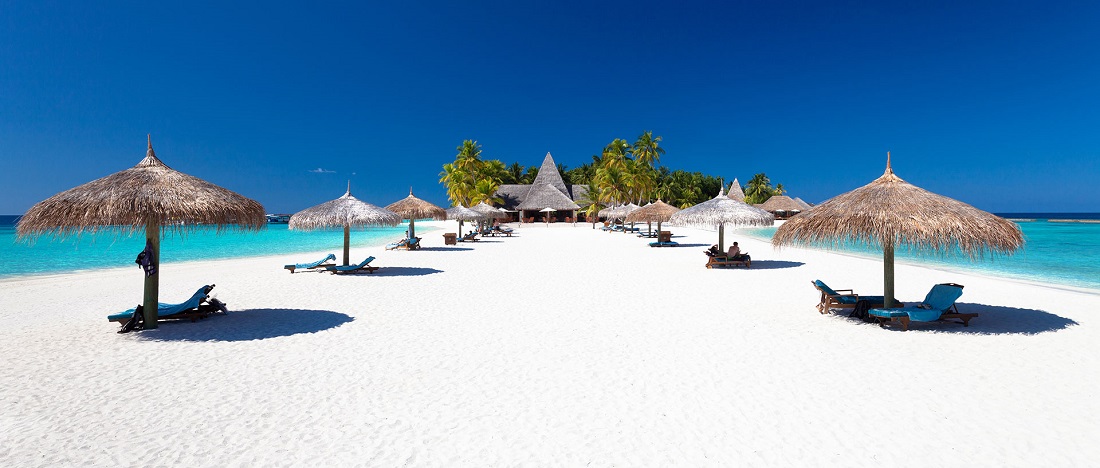 An island resort in the Maldives is a secluded hotel on its own island, with its populace being just the tourists and its staff.
Mostly the islands are less than a kilometer in width and length and are composed of sand and coral to a height of about 2 metres above the sea level. In addition to its beach encircling the island, each island has its own house reef which serves as a coral garden and natural aquarium for scuba divers and snorkelers and protects the island from the ocean waves and the tidal currents outside. The turquoise shallow water enclosed by the house reef, which is called the 'lagoon' serves as a large natural swimming pool bordering the pristine white sandy beach.
Island resorts can offer the most facilities and come in different star levels, often from 1 to 5 with 5 being the highest. The star category in Maldives is not defined by an authority and therefore it is not official, and the ratings we portray in this regard is based on the popular classification in the industry.
As you go up the star levels the hotel will offer more benefits, such as the furnishings will be nicer, you'll have a lot more facilities in your room and on the island.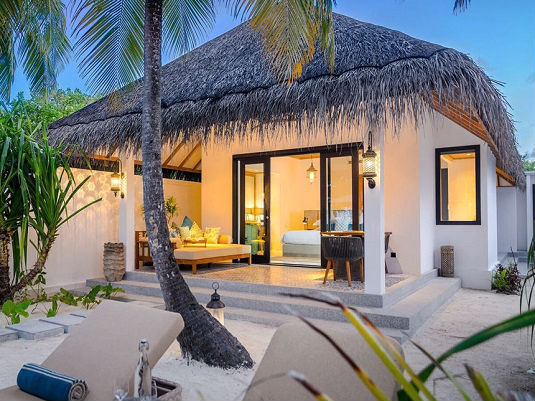 Also as you go up, the service will also improve, with higher categorised resorts having higher standards in food and beverage, more staff, butler services, 24-hour concierge and will basically do everything to ensure you have the most amazing stay possible.
The accommodation units of resorts can be mainly categorised into two types - Beach Villas and Over Water Villas. Some villas and suites are specially designed and each equipped with its own extra bit of luxury like watching the sunrise right from your bed.
We help our discerning customers to discover their dream retreats based on individual requirements and expectations for memorable holidays in Maldives.